We have barely recovered from Christmas and, although the weather is not yet approaching, there are other holidays on this occasion associated with the arrival of spring, and especially with a lot of food and drink: Easter. On these holidays, the whole family also gathers, when the tables are filled with all kinds of festive goodies. An annual tradition is the preparation of jedas, lamb, mazance or filling. The Easter menu does not have to be caloric and heavy at all costs, it is enough to choose healthier alternative ingredients for some dishes and add exercise, for example in the form of walks (don't let the weather discourage you). You will find that you will enjoy your vacation much more. How to do it?
Traditional dishes in a lighter version
As the Easter holiday season begins, traditional sweet yudas belong on the table. If you want to try them in a healthier way this year, replace the white flour with wholemeal, spelled or rye flour and use honey or mixed fruit instead of sugar. Judesas are traditionally spread with honey, this time try drizzling them with chicory syrup. This adds fiber and healthier sweeteners to the dish. According to tradition, dishes made with legumes and spring vegetables should be served on Maundy Thursday. The name alone speaks directly of green vegetables. On this day, for example, prepare a soup of peas and wild garlic. But only use vegetables or potatoes for thickening. For Good Friday, according to tradition, prepare fish seasoned only with lemon and herbs, which you can complement with a salad (it can be buckwheat, quinoa or legumes) with various types of vegetables. Even then, don't forget something green, try bold arugula or mild spinach.
Sweets in the form of lamb or pumpkin are undoubtedly among the main Easter delights. You can replace the classic flour with, for example, wholemeal or spelled flour, part of the flour can also be replaced with finely ground flakes. In this way, the food gets more fiber and is better satiated. You can only sweeten the dough with honey or chicory syrup, which has a minimum of calories, but a lot of fiber and a great sweet taste.
You can fill the spread with cottage cheese, for example, or prepare a cottage cheese dough, thus adding a source of protein to this delicacy. Various meat dishes are also traditionally prepared on public holidays, but do it smarter. Prepare a good meat broth, omit the noodles, but give more space to the root vegetables. As such, choose lean meat and cook it only in its own juices. As a side dish, you can choose different types of salad, for example a light potato salad without mayonnaise, only with vegetables, vinegar, oil and herbs. In the spring, green herb salads are also very beneficial for the body, which will cleanse your body.
Healthier traditional stuffing or even without meat
We must not forget the traditional stuffing, which is an essential part of Easter. This dish symbolizes a new beginning, the strength of spring with the aroma of fresh spring herbs. The traditional ingredient of this delicacy is undoubtedly nettle, which is one of the best medicinal plants. However, this is a strong herb and is not suitable for long-term consumption. So enjoy it to the fullest during Easter, when it is the ideal time to consume it.
Fragrant smoked meat is also often added to the filling. If you can't imagine the filling without meat, always choose the lean stuff. But the filling can also be prepared in a vegetarian version. You can replace the meat with, for example, smoked tempeh. Then replace the white bread in the filling with wholemeal, rye or spelled bread. You can also try gluten-free types of bread (ideally whole grain), you really don't know the difference in taste. And don't skimp on the herbs. In addition to nettles, add other distinctive herbs, such as wild garlic, parsley or chives.
Also think about the drinking regime, choose the quality and use what is left in a healthy way!
During the Easter holidays, don't forget to drink enough water and enjoy vegetables with every meal. Choose from whole wheat bread options, choose home-grown, free-range or free-range eggs. Instead of classic sandwiches, prepare a whole baguette, which you can cover with, for example, goat cheese, sun-dried tomatoes, vegetables and nuts. Various vegetable or legume spreads will also work very well. You can also easily prepare this after the holidays with the eggs you have left in the fridge. However, it is better to remove the mayonnaise or butter or leave it out altogether. Beat hard-boiled eggs with cottage cheese, add a little mustard, herbs and spring onions. Then enjoy wholegrain rye bread spread, garnish with sprouted greens and you have a super healthy snack or dinner.
Easter is a celebration of spring and it's also a time for family gatherings and lots of food. So if you sin, don't blame yourself. Your mental well-being during these holidays is also important.
Source: author
Did you like the article?
Share it with your friends! And add us to seznam.cz!

You may also be interested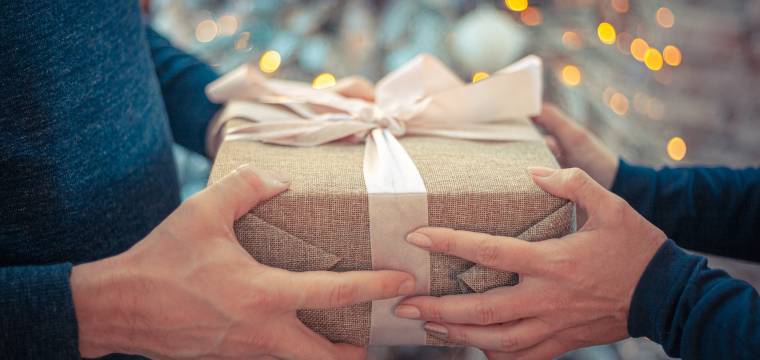 You know, go from the oven to the wrapping paper and from the wrapping paper to the decor, which should have been hanging around the rooms long ago for visitors to admire. As you decorate, Linneka will burn,…
Continue reading
Onions are the most common, versatile and by far the most used crop in any kitchen. It is the absolute base of many typical dishes…

As an ingredient in various dishes, renkon has been used since time immemorial in many cultures, in Chinese it is used for its supposedly inexhaustible…

During each season, there are certain types of foods that are in their peak season. Even traditional Chinese medicine recommends…

Mazanec is one of the traditional symbols of Czech Easter, along with the Easter lamb, Easter eggs and pomlazka, or, for example, a bowl…

Holy Week is, among other things, also a festival of good food and drink. An annual tradition is to bake and bake various festive treats,…

Good food belongs to Easter. However, good does not have to be synonymous with sweet and fat, as we Czechs often think. Even healthy…

Both sad and happy holidays, associated with the death and resurrection of Jesus Christ, with the sun, greenery and heat. Easter brings all this,…

If you're avoiding gluten and still looking for foods that provide all the benefits of grains, you're sure to love buckwheat. Not only that…