It probably goes without saying that hunger is the main issue for the contestants in the harsh reality of Survivor. But the thirteenth episode brought a fight for a bounty, where the heroes didn't fight for just any ordinary food. It was a dish prepared by their mothers.
What dishes were the contestants waiting for?
Heroes:
Peter – pork, meatballs and sauerkraut
Andrea – spaghetti with tomato puree
Philip – steak with salad
Matthew – Viennese iron
Pavlina – mushroom sauce with pork and jasmine rice
caroline – green beans in cream
paper – turkey with potato balls and cabbage
Thomas – Chinese curry chicken
​rebels:
John – thick vegetable soup
swedes – red pepper chicken
Jeanette – chicken fillet with mashed potatoes and tomato salad
Adam – baked potatoes and steak
Martin – baked chicken with potatoes
wow – grilled steak with vegetables
barbara – salmon steak with sweet potatoes and salad
George – beef slices with cream sauce
Kristian – French fries in the oven
Mother's recipes
Ever wonder how the contestants' favorite foods got to the island? The mothers of the participants sent their contrasting recipes to the production, which were cooked all the way to the Dominican Republic. And the typical Czech dumplings? A local Czech restaurant took them over.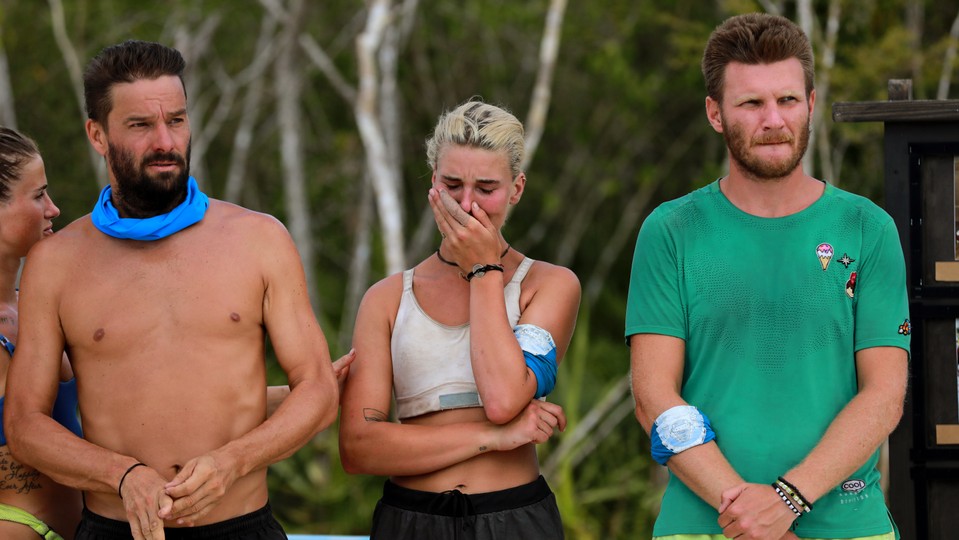 The rebels are hungry PHOTO: TV Nova

​Home photos and hungry Švanci
As a bonus, in addition to the aforementioned meals, the Heroes also took pictures of their loved ones at camp. This time, the rebels only had eyes to cry. And needless to say, the worst was the Švanci, who transferred the wave of losses to their new tribe, so they never got a reward in the form of food again.
Survivor 2023
Are you curious to see how Survivor will continue and don't want to miss an episode? So take a look at Television show.
You're interested in what's being said on social media around the show Survivor 2023? Watch the show regularly Featured with Eva Hronková, which is published on nova.cz every Wednesday and Thursday. The moderator is also preparing exclusive content for you Tomás Zastera at the show Na ostro(v).
Watch Survivor Czech & Slovak every Wednesday and Thursday on TV Nova. Or early in Voyo!