March 16, 2023
František Zahradníček
A huge number of people love meat. If you are one of those who don't mind meat and like to prepare various recipes from it, try making these rolls at home.
Many people often think about what they could do for a meal. The moment you have no idea about any food, it is worth looking at, for example, ancestral recipes, which had a number of excellent recipes. Among these recipes are the meat rolls that were cooked by our grandmothers and are made from chicken. If you don't mind chicken, try this recipe.
You will need the ingredients
You won't need many ingredients to make chicken rolls. After preparing the ingredients, prepare:
3 pieces of chicken breast
1/2 teaspoon of salt
180 g of processed cheese
1 teaspoon of dried dill
2 eggs
4 tablespoons of flour
Prepare the chicken breast
To start this recipe, you just need to prepare all the ingredients and then you can start preparing the food right away. First reach for the chicken breasts and wash them well under running water. Then take a sharp knife and cut the chicken breast lengthwise into 2 parts. Place a clean snack bag or cling film over the meat, then pat it down well.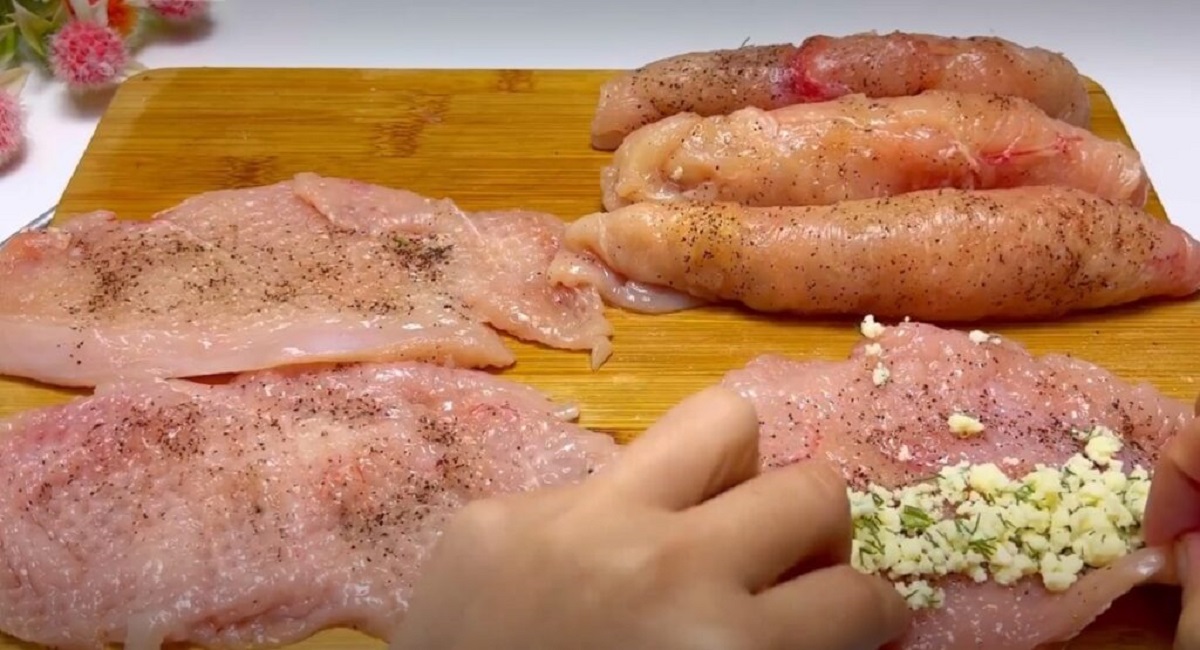 Season the chicken
In order for the meat to have the right taste, it is definitely worth rubbing salt and your favorite spices into it. If you don't know what you can use, for example, barbecue spices, ground sweet pepper or, for example, seasonings for chicken. Then take a bowl, put melted cheese, dried dill in it and mix everything well so that the ingredients are well combined.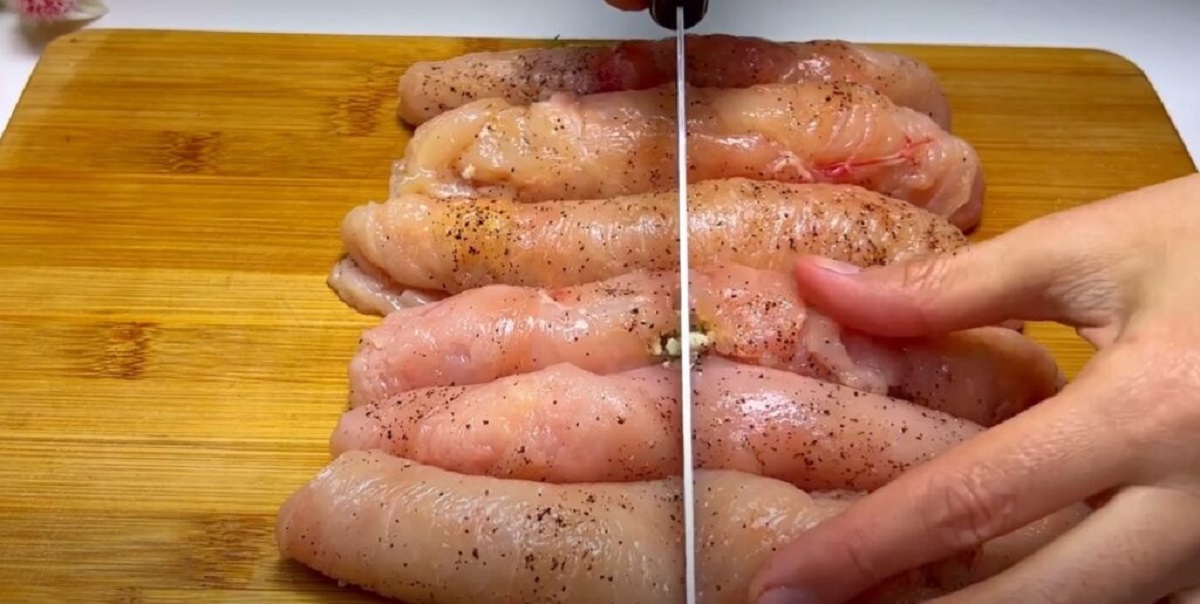 Fill the meatballs with the mixture
Now you can stuff the chicken with the mixture you mixed in the bowl. Simply put a little of the mixture on each slice. Then roll up the chicken so that each piece makes a roll. Finally, cut this roll in half to get 2 small rolls. Then take another bowl and beat 2 eggs.

Wrap the rolls and bake them
As soon as you beat the eggs, put them in a deep plate and start wrapping the rolls. Always take 1 roll and dip it in beaten egg. Then cover the roll with flour. When you have wrapped all the rolls like this, take the pan, pour enough vegetable oil into it and heat it up. When the oil is hot enough, put the rolls in the pan and gradually fry them until they are golden brown on both sides.