The current trend in nutrition is protein. Even those who don't lift heavy weights three times a week often have a variety of protein drinks, bars, high-protein dairy products, etc. in their diet. The labels "high in protein" or "high in protein" appear. on various foods extremely often. Sometimes it's true, other times it's a marketing ploy. Proteins are really necessary in our diet and we should pay a lot of attention to them. What to reach for if your goal is not to eat steak three times a day?
Although meat is one of the best sources of protein, meeting their required intake from meat alone would probably not suit most people. Even if it was light, lean meat, like chicken or fish. The global trend is to reduce meat consumption. Therefore, it is good to reach for other sources of protein. What can you indulge in the fact that these are naturally "high protein" foods?
First and foremost are animal resources
If we focus on animal sources first, then eggs are the best choice. If you do not suffer from any medical condition and are not on any diet, it is fine to eat one or two eggs a day. In addition, it is a complex food, thanks to which, in addition to protein (in the egg white), you can supplement a number of vitamins and minerals (in the yolk). The same applies to dairy products. Great sources are, for example, cottage cheese, hard cheeses, cottage cheese, cottage cheese or Greek yogurt, and skyr. The last mentioned have a similar protein content as fresh cheese, in 100 g you will find 10 g of protein. You can find so many of them in cottage cheese. Do the bits of this cheese remind you of such tiny mozzarella? They are similar in nutritional content, but mozzarella itself also has more fat. But that certainly doesn't apply to cottage cheese, which also has around 30g of protein per 100g, making it an excellent source of protein even on a reduced diet.
Animal sources of protein are better usable by our body than plant sources. Therefore, it is definitely advisable to combine these resources. If you focus only on the plant-based form of protein, you need to be even more concerned with their exact amount and combination. Let's mention some really good plant sources of protein.
Plant proteins also have a purpose
First of all, there is soy and its products. A popular delicacy is tofu (contains 12 to 20 g of protein per 100 g), which is similar to cheese, or fermented soybeans called tempeh. Try, for example, the smoked version. But keep in mind that no matter what type of soy product you are talking about (milk, yogurt, etc.), it is ideal to always choose the organic version, when you are sure of the quality and the fact that the soy is not genetically modified.
It doesn't end with soy, try other sources from nature
A variety of seeds or nuts are also a good source of protein. But here we are also talking about a larger amount of fat. Among the many seeds that should be mentioned are hemp seeds, from which, due to their high protein content, protein powder is also produced. If you're more attracted to whole seeds, buy shelled instead. Their taste is specific, but they are suitable for both sweet and savory dishes. Add them to yogurt, to porridge, but also to pasta or salad.
Hemp seeds contain up to 30 g of protein per 100 g. Other nuts can contain about 15 g of protein per 100 g and you can count them in your daily intake. But you can't eat a lot of them because of their high fat content. However, seeds and nuts are also a good source of unsaturated fatty acids, so they should be a regular part of our diet. You can also include nuts in your diet by, for example, replacing classic flour with nut flour, for example almond flour, which will give your baked goods a nice aroma and enrich them with other valuable nutrients.
When thinking about which protein source to choose, keep in mind that their amount is indicated on the products per 100 g of food. But sometimes you don't eat that much in one portion (seeds, algae), or on the contrary you eat even more (fresh cheese, skir, fresh cheese, etc.). The best way is to choose different sources of protein, both animal and vegetable, and monitor their quality, among other things.
Source: Author
Did you like the article?
Share it with your friends! And add us to seznam.cz!

You may be interested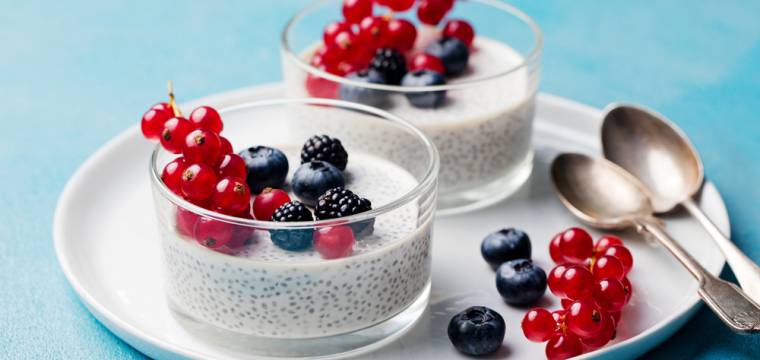 I guess everyone craves something sweet sometimes. It can be just for afternoon coffee, or maybe during a celebration, where it is customary to eat sweet treats, such as cakes, muffins, cookies, etc. What…
Read on

In the last part of this series, we look at 'traditional' cardio, which is still very popular with people who want to transform their figure…

A large number of people make annual resolutions that in most cases are not followed. Unfortunately, there is nothing to be surprised about. That's why we are for you…

In a recent article entitled How to keep in shape over Christmas, we talked about whether and under what circumstances it is worth dealing with the menu…
Most experts agree that lunch should not be skipped or neglected. At the same time, lunch should be the most generous meal…

Children and adolescents need many more nutrients than adults. It is also necessary to cover their energy needs for growth…

Most experts agree that you cannot start the day successfully and healthily without breakfast. The fact is, however, that not everyone necessarily eats breakfast…

Anyone who is even slightly interested in food and nutrition as such has certainly noticed the trends of recent years, which include not only the return…

It happens that people cheat at dinner. Some are worried about gaining weight, so they eat dinner very lightly, others prefer to skip…

Although we are increasingly interested in a healthy lifestyle, we care more about where the ingredients come from and whether they suit our special…

Meat, milk, eggs, legumes…who could not list at least some sources of protein. However, fewer people know that among proteins…

On vacation, nothing is usually done, at least as far as regular movement is concerned. It's true that after a few days your form…