March 26, 2023
František Zahradníček
Chicken lovers are in for a treat. Thighs baked in paprika sauce are juicy, soft and easy to prepare.
Do you like baked chicken thighs? If so, be sure to try this option, where you cover them with a simple but delicious sauce before putting them in the oven. The chicken just falls apart and is full of flavor. You can use the same recipe to prepare chicken breast. You can prepare this dish for dinner, but it is also suitable for a festive table.
You will need the ingredients
4 chicken legs
salt and ground black pepper (to taste)
paprika and chicken seasoning (to taste)
sunflower vegetable oil
onion
3 cloves of garlic
3 teaspoons of paprika
2 tablespoons of flour
200 g of ketchup
500 ml of water
Preparation process
Wash and dry the chicken thighs. Rub them all over with salt, pepper, red pepper and roast chicken seasoning.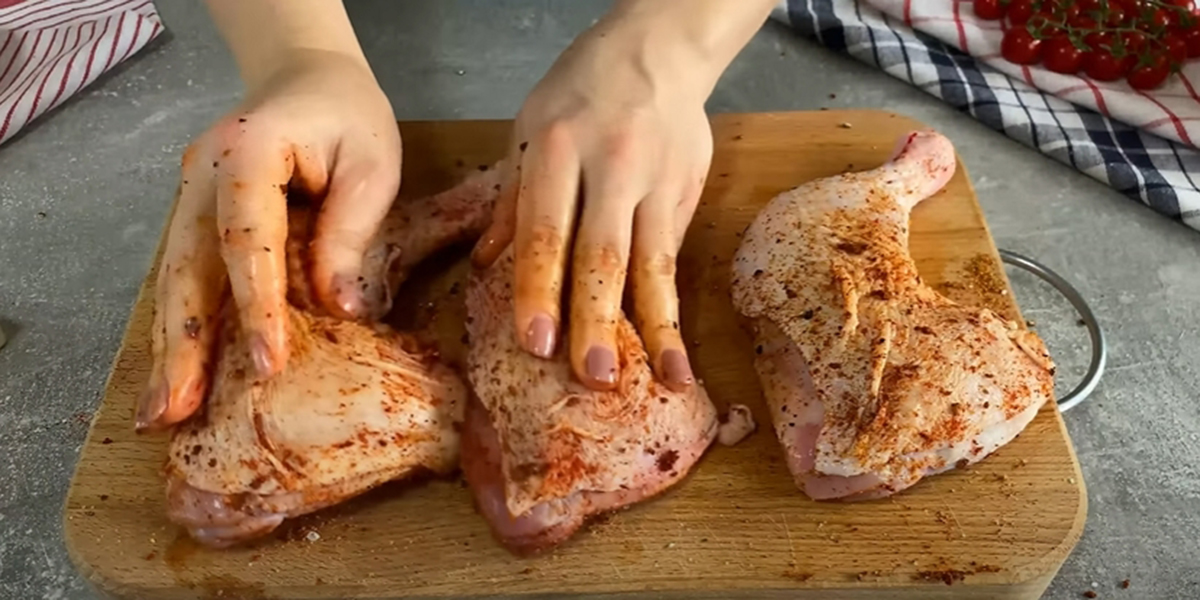 Heat the oil in a pan and fry the thighs on both sides until golden brown.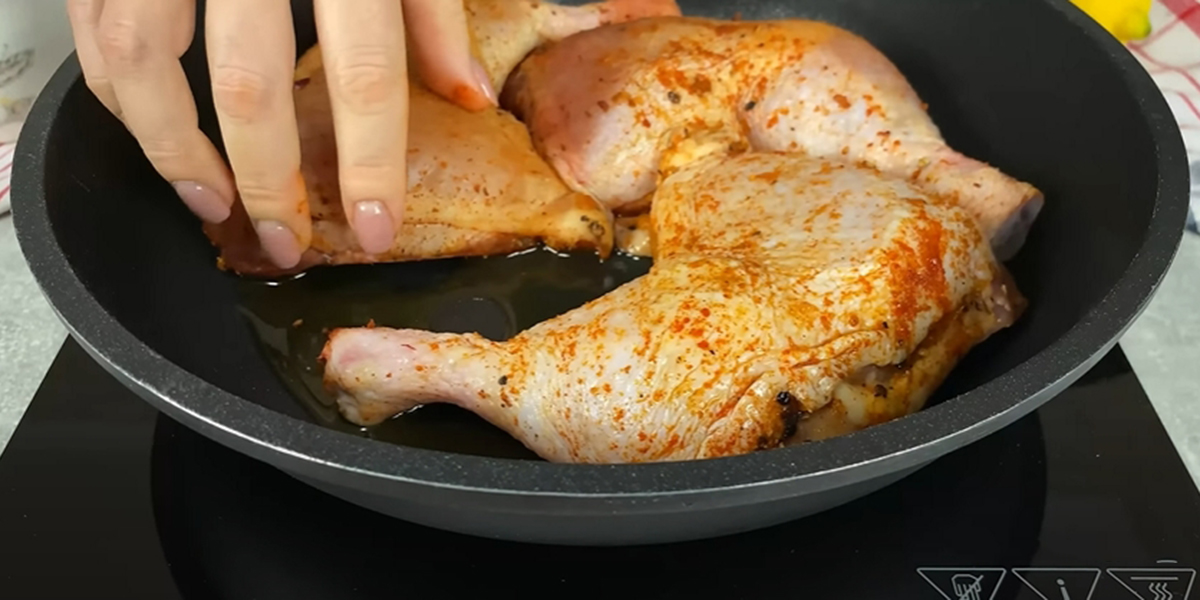 Remove the meat from the sides onto a plate.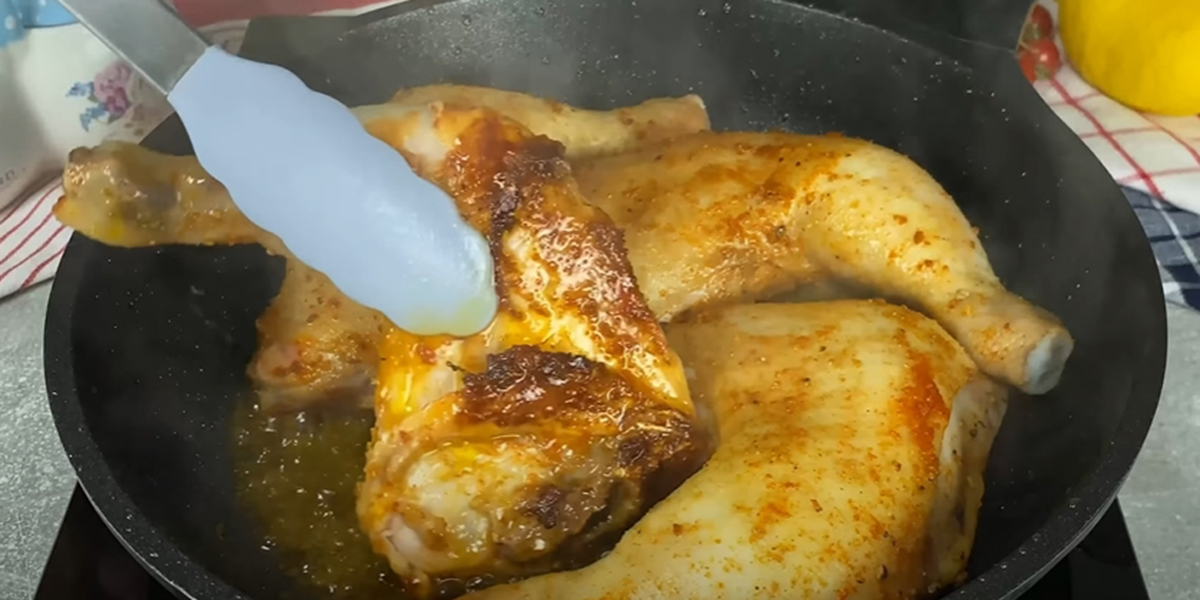 Dice the onion and finely chop the garlic cloves.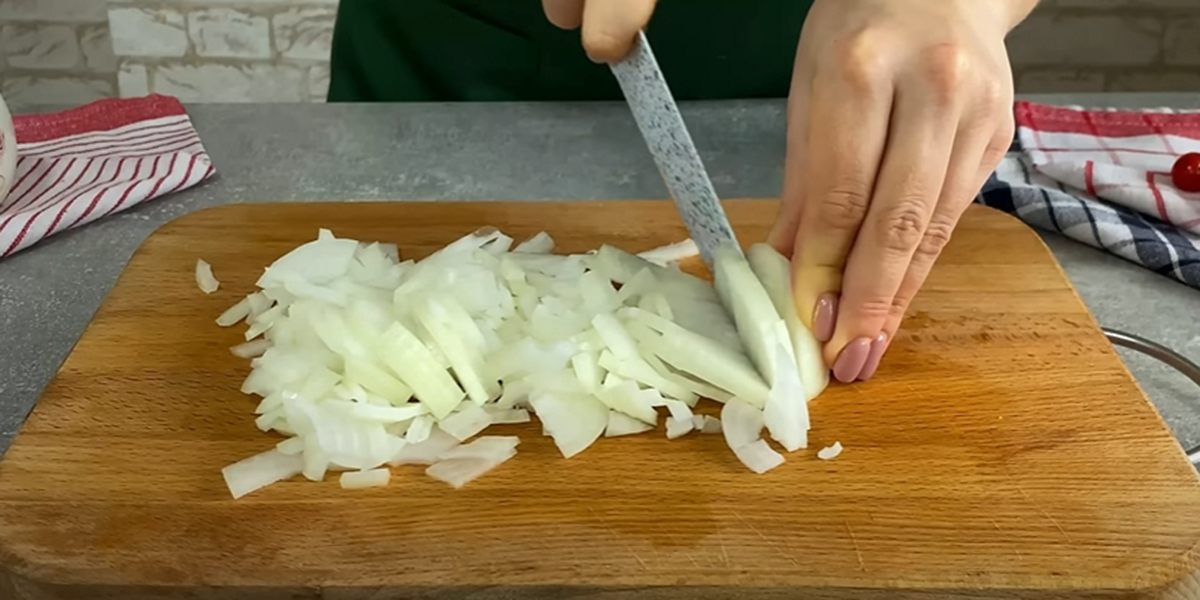 In the pan in which you fried the meat, fry the onion and garlic.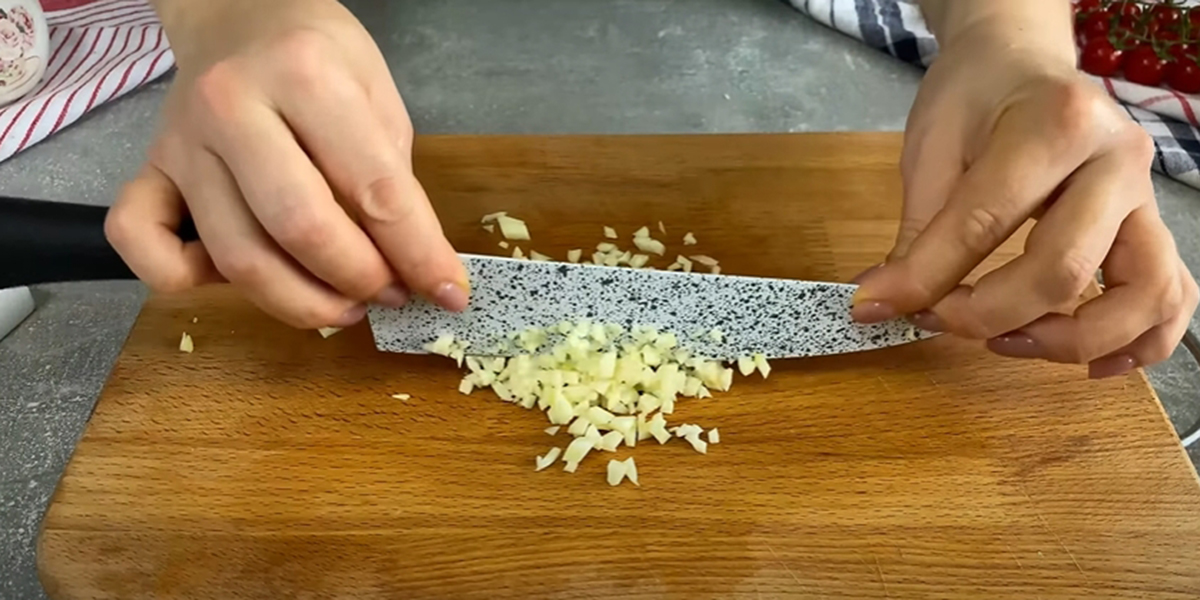 As soon as it starts to turn brown, add red pepper and sprinkle with flour. Stir well so that the pepper does not burn. After some time, cover everything with water and finally add ketchup. Salt the sauce to taste and let it boil for a while.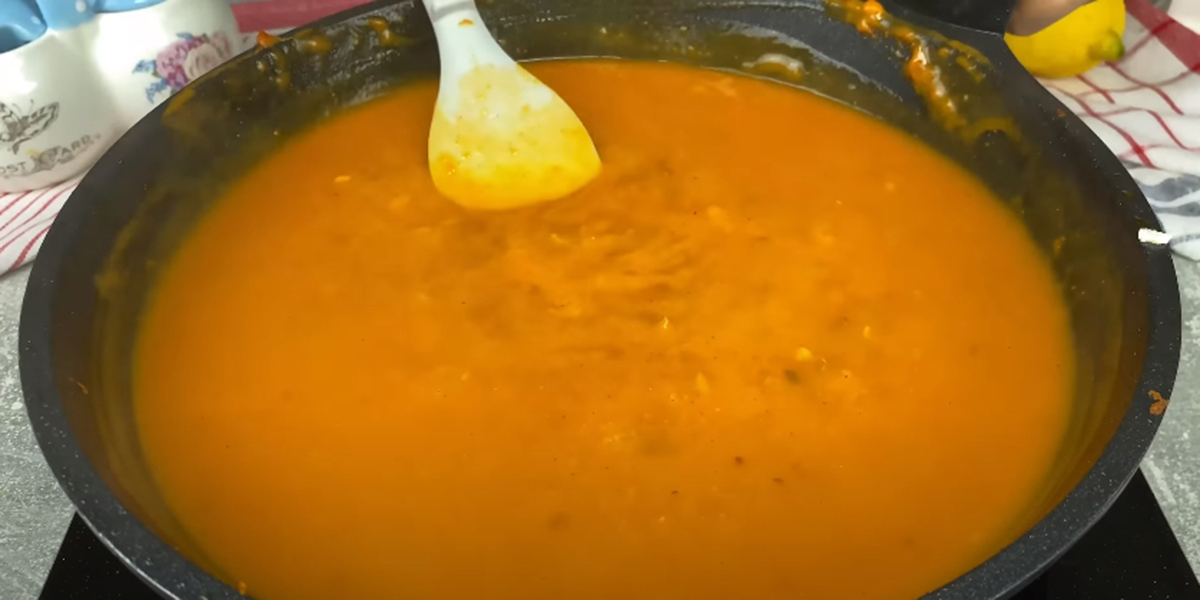 Place the meat in a baking dish and cover everything with paprika sauce. Heat the oven to 200°C and bake the meat for 30 minutes.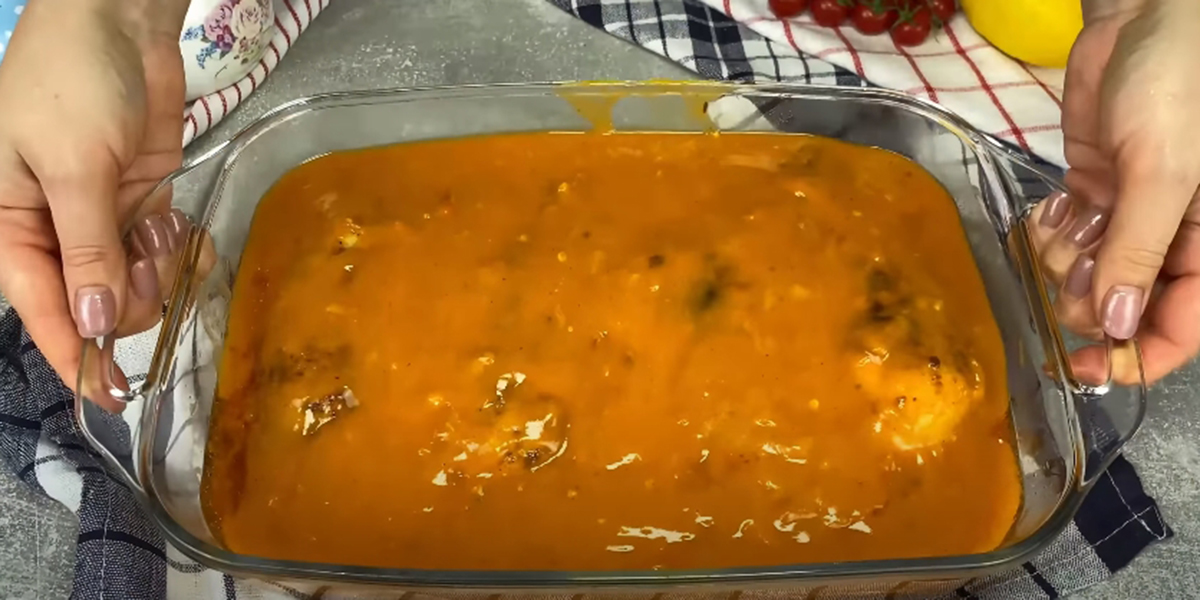 During roasting, a sauce crust forms on the meat. Just make sure it doesn't burn while baking.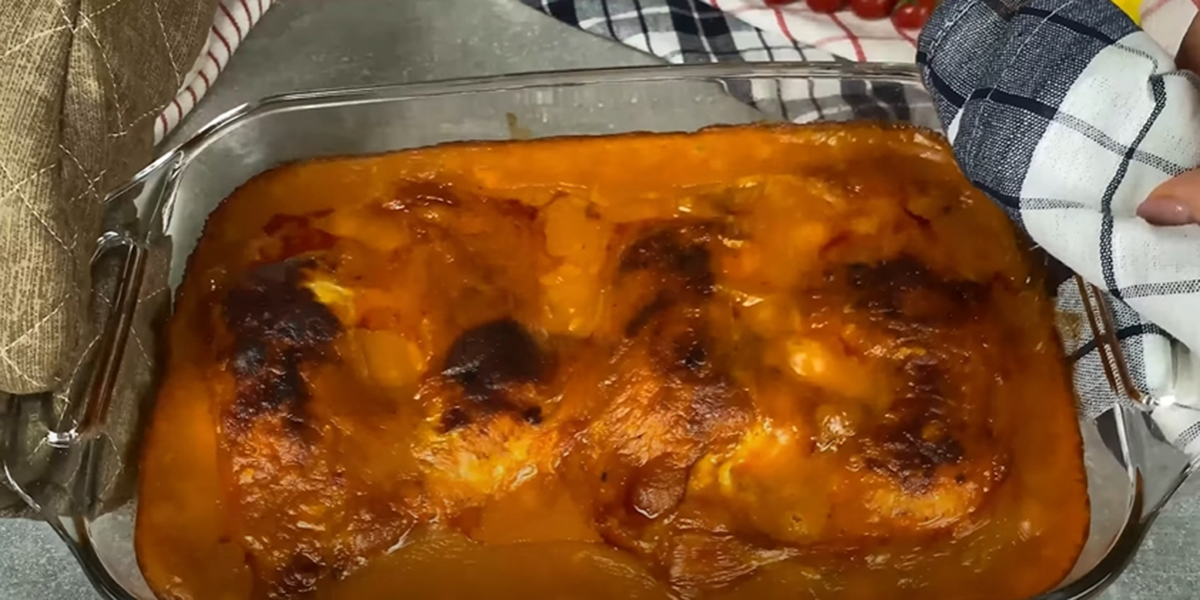 Divide the individual thighs on plates and serve with your favorite side dish.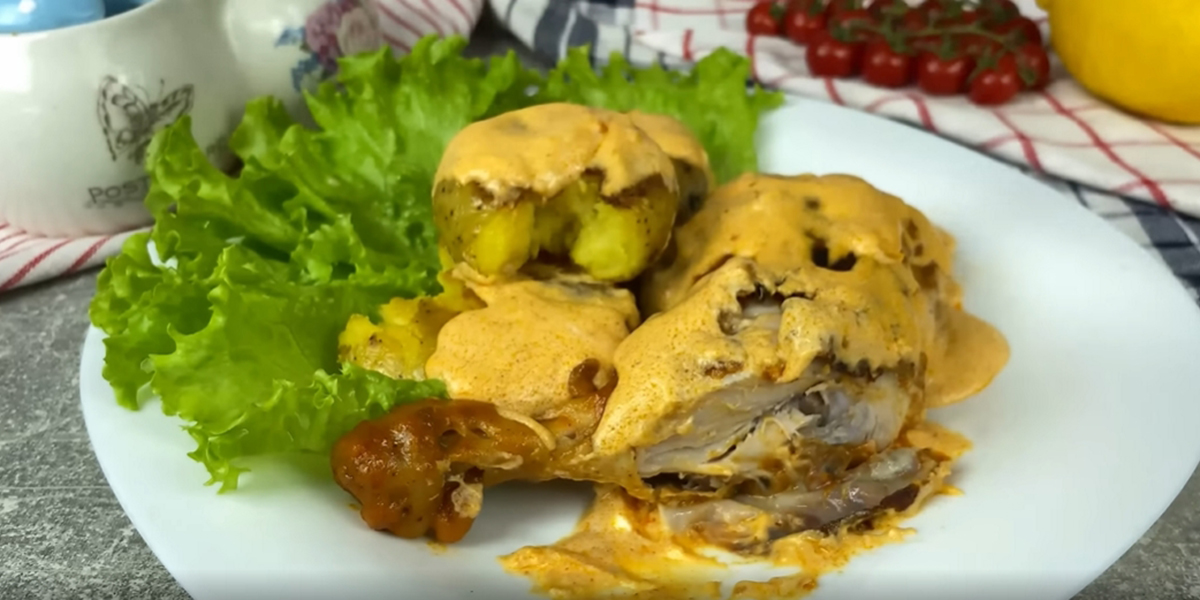 Potatoes, baked potatoes or mashed potatoes are suitable.