March 17, 2023
František Zahradníček
Chicken breast prepared this way will be especially soft and juicy. Just use the right ingredients and follow the right steps.
If your chicken breasts are always dry and tasteless, you may be preparing them incorrectly. Just change some steps, add the right ingredients and you can have a very tasty dish that you will enjoy the whole family and every guest will enjoy it, who is coming to visit you. However, the preparation is simple, so any novice cook can easily manage it. Just follow the process below and you will be surprised how delicious they will be. Don't wait any longer and jump into it!
Tasty and juicy chicken breast
Pan-fried chicken breast is often too dry and tasteless. Fortunately, however, there is a very simple way to avoid these problems and turn them into a very tasty dish for any occasion. It is also very simply because you only need to make a few easy changes during their preparation – any beginner in the kitchen can handle it. It is enough to first properly portion the meat, and then add the appropriate ingredients. You will need the following:
4 medium chicken breasts
2 onions
1 can of canned mushrooms
1 spoon of flour
1 tablespoon of tomato puree
1 glass (about 200 milliliters) of milk
1 glass (about 200 milliliters) of water
2 teaspoons of salt
1 teaspoon curry powder
1/2 teaspoon of black pepper
1/2 teaspoon parsley
1/2 teaspoon chili
Preparation procedure:
First prepare the chicken stock. Wash them carefully, then make deep cuts in each fillet – first lengthwise, then crosswise.
Fry the chicken prepared in this way on a heated pan, preferably with more oil than usual. Then set the breasts aside and drain the excess oil.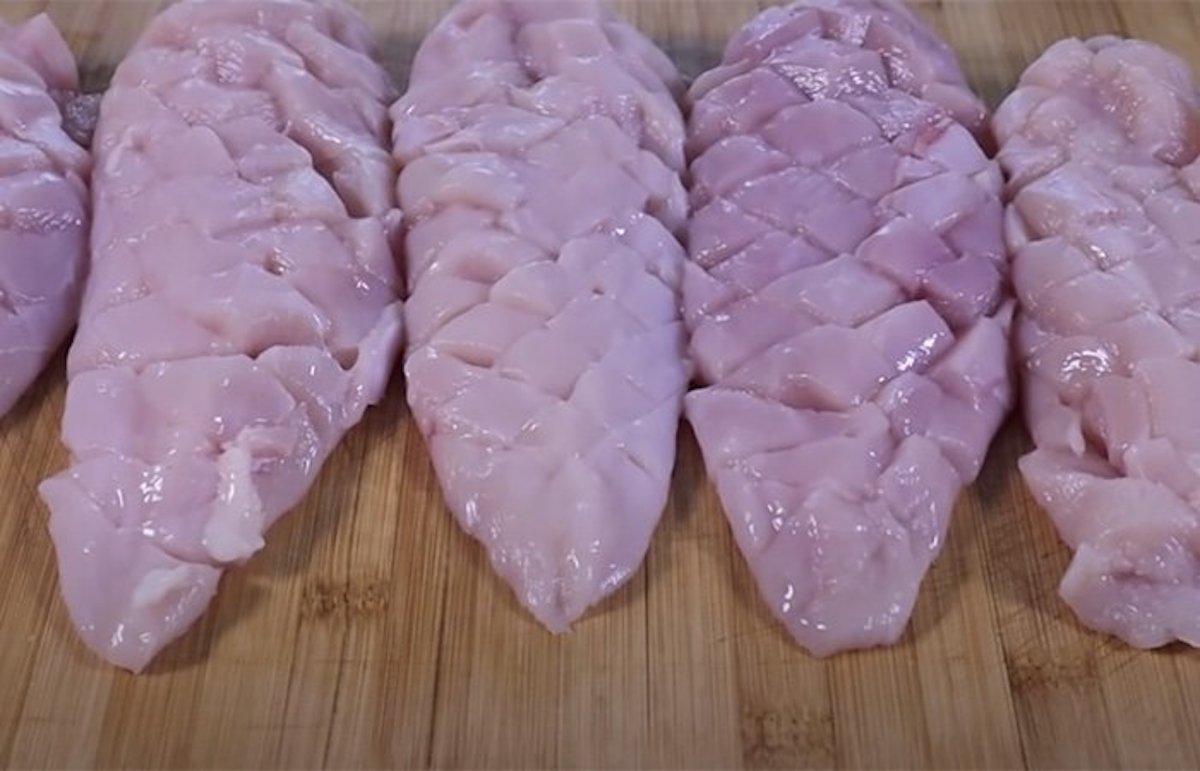 Now in the same pan fry two roughly chopped onions – just one minute. Then add a spoonful of flour to them, mix and fry for another minute. Then add a spoonful of tomato puree.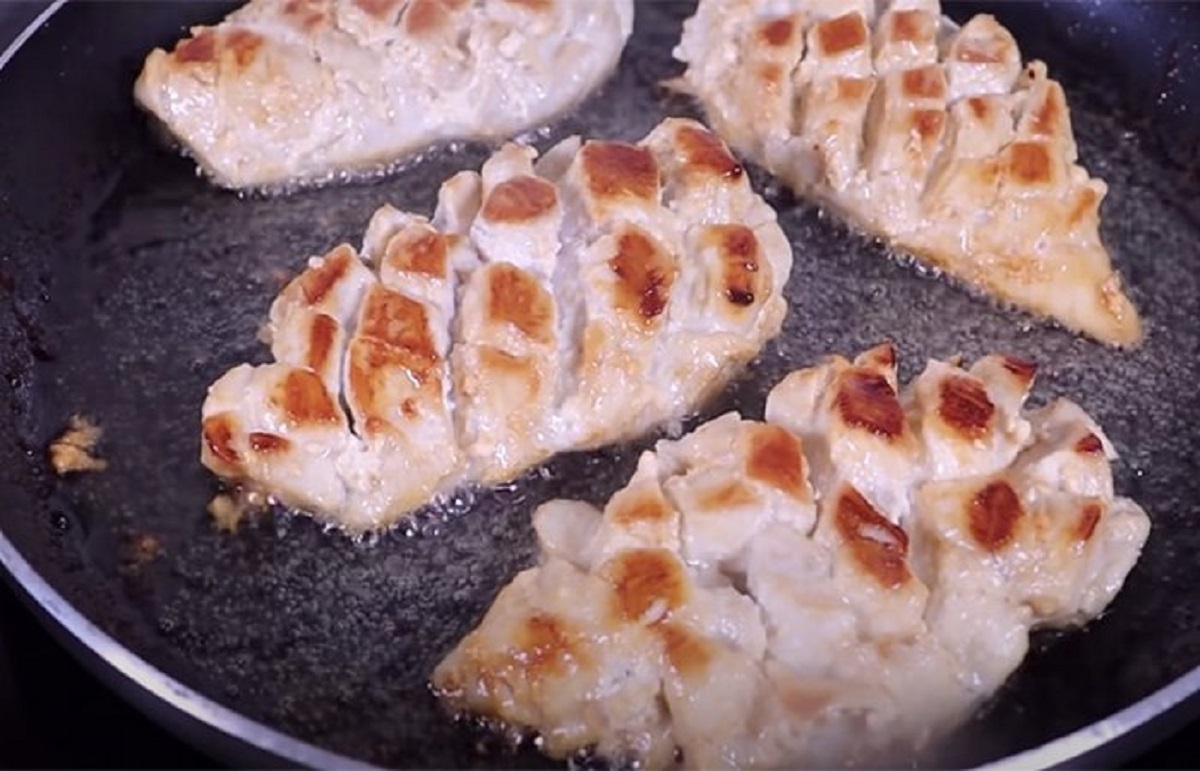 Mix all the ingredients well, then add the mushrooms. Cook for another minute, add salt, curry and black pepper, 200 milliliters of milk and the same amount of cream. Mix everything again and let it cook for a while longer.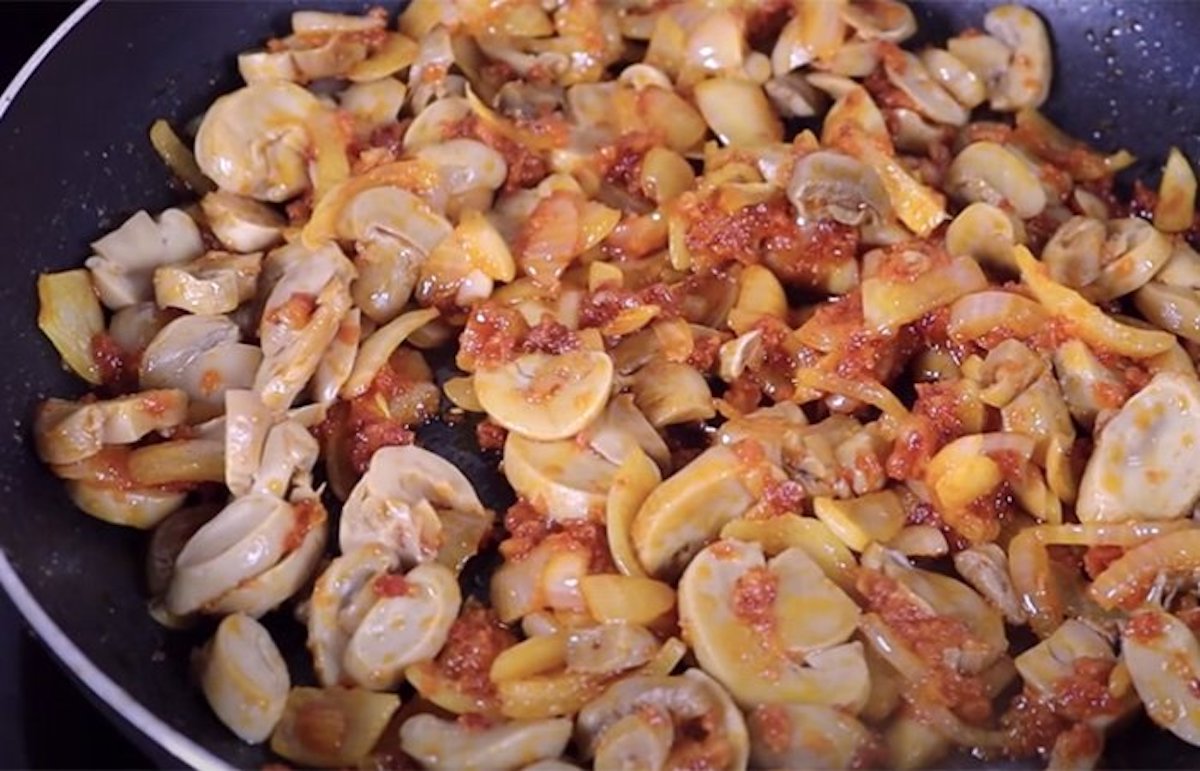 Now it's time to add the chicken to the mushroom mixture – thanks to the cuts you made earlier, the inside will be soaked in cream sauce and much softer than usual.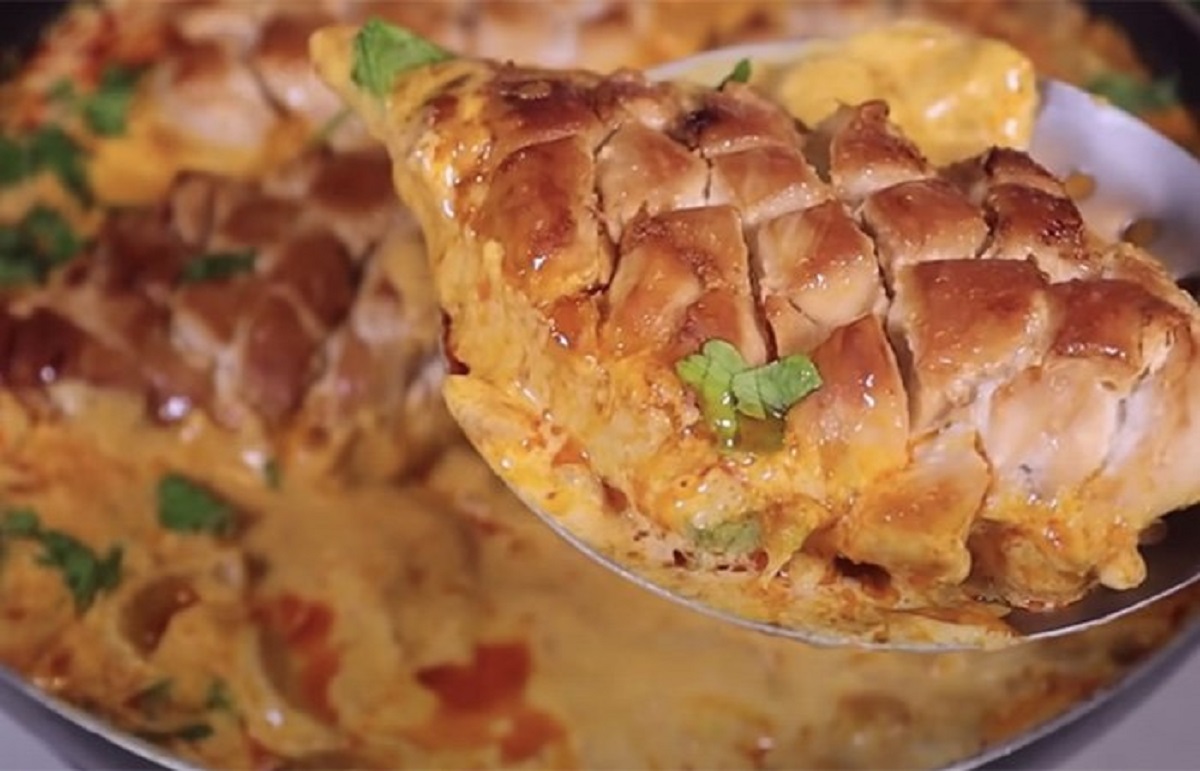 Bring the mixture to a boil, then reduce the heat to low, add the herbs, close the lid and let it cook for the last 5 minutes.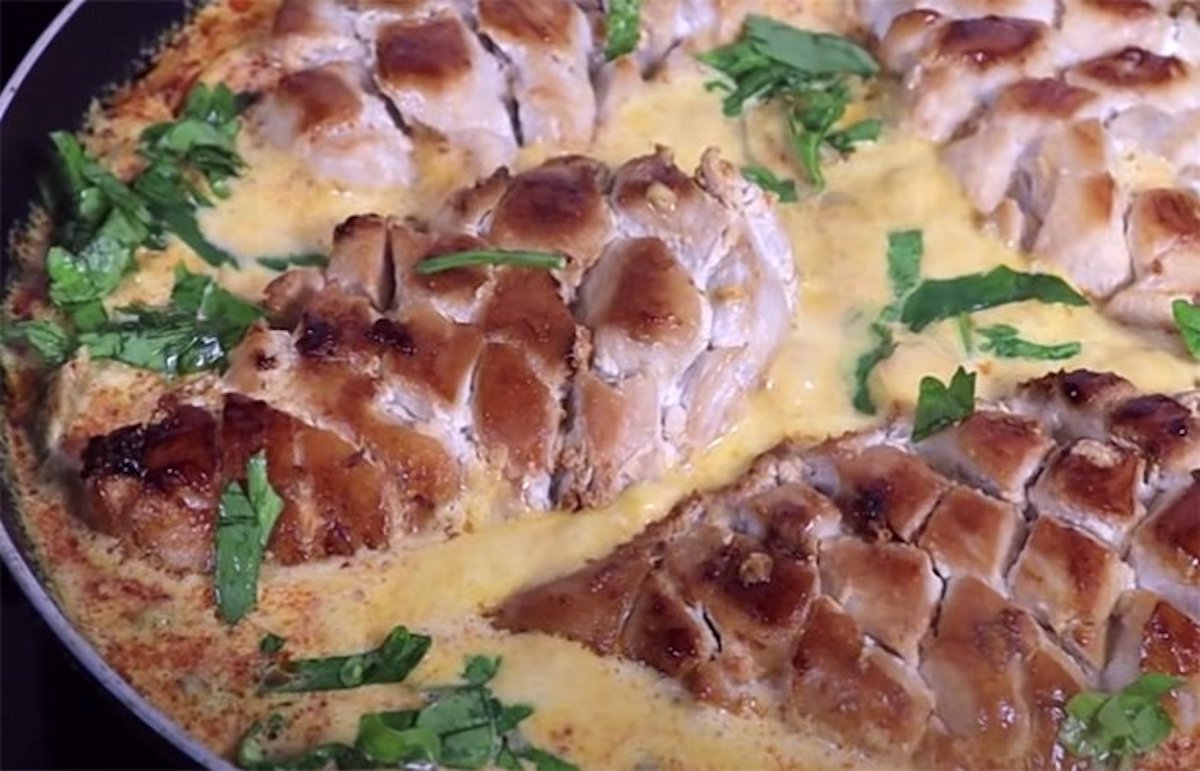 When the chicken mixture has cooled a little, you can serve it immediately (for example with rice).